Sustainability is in the spotlight this week with ASDA and Tesco using new innovating packaging solutions to reduce waste. These top UK supermarkets aren't the only ones making green headlines this week; natural waste-water filters and recycled wind turbines are a ray of positivity in an otherwise turbulent week of world news.
Tesco and Asda Tap Fruit Coating Technology to Tackle Food and Packaging Waste
This week we visited Sustainability Live in London, and one of the resounding takeaways was waste reduction strategies. ASDA and Tesco are leading the charge with an innovative packaging solution that replaces single-use plastics with edible wrapping! This is the exact kind of forward-thinking that, when applied en masse, will help propel national retailers towards their sustainability and CSR goals.
Open Sourced Control Hardware for Quantum Computers
We're huge advocates of open-source communities which makes this news all-the-sweeter: Lawrence Berkeley National Laboratory (Berkeley Lab) has open-sourced a new electronics control and measurement system for superconducting quantum processors, making the engineering solutions for the emerging hardware more accessible.
Using the Power of Plants to Filter Wastewater
A natural solution to water treatment? Researchers from "Institut de recherche en Biologie végétale" are investigating the effectiveness of "constructed wetlands" as natural filters for water. This is a clear step forward in developing greener solutions for treating wastewater and definitely something to be celebrating!
Old Wind Turbine Blades Used For Bridge Construction After They're Retired
Decommissioned wind turbines in Ireland have been used to create the "Blade Bridge" in County Cork, a fully recycled feat of engineering designed for pedestrians, cyclists and emergency vehicles. This kind of recycling gives renewable technology a much more meaningful lifecycle and helps us get the very best out of our wind turbines. We loved this article and hope to see more of this sort of recycled engineering.
10% Happier – A Beginner's Guide for Finding Calmness in a Chaotic World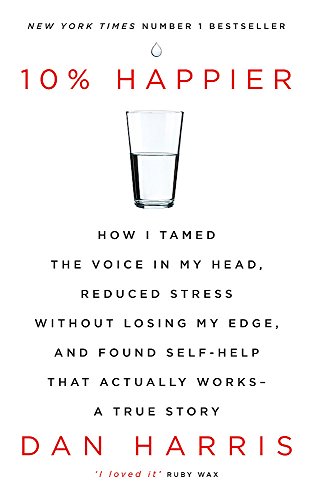 If ever there was a week to promote well being, this is it. I recently got reading "10% Happier" by ABC News Anchor, Dan Harris and can't recommend it enough. After suffering a panic attack live on TV, Dan finds himself on a journey of self-discovery, utilising the powers of concentration, clarity, equanimity and the other key pillars of meditation. This is a book for sceptics and promises a new perspective on finding some peace and quiet, even in the busiest of worlds.
That wraps up this week – if you'd like to see more of this content, fill in the box below to subscribe to our newsletter so you never miss a post!