Create a Private Dashboard
In the Hark Platform, you can create Dashboards for everyone inside your Organization to see, however if you would like to create one for your own use then you can create a private Dashboard.
If you'd like to create a private Dashboard and share it later, you should read our guide on Sharing a Private Dashboard.
To create a Private Dashboard, click on Create in the control bar at the top of your Dashboards. You'll be required to enter a name, and by default the checkbox for who can see this dashboard will be checked.
To create a private Dashboard you must uncheck the checkbox labelled Make this Dashboard public so that everyone in my Organization can see it..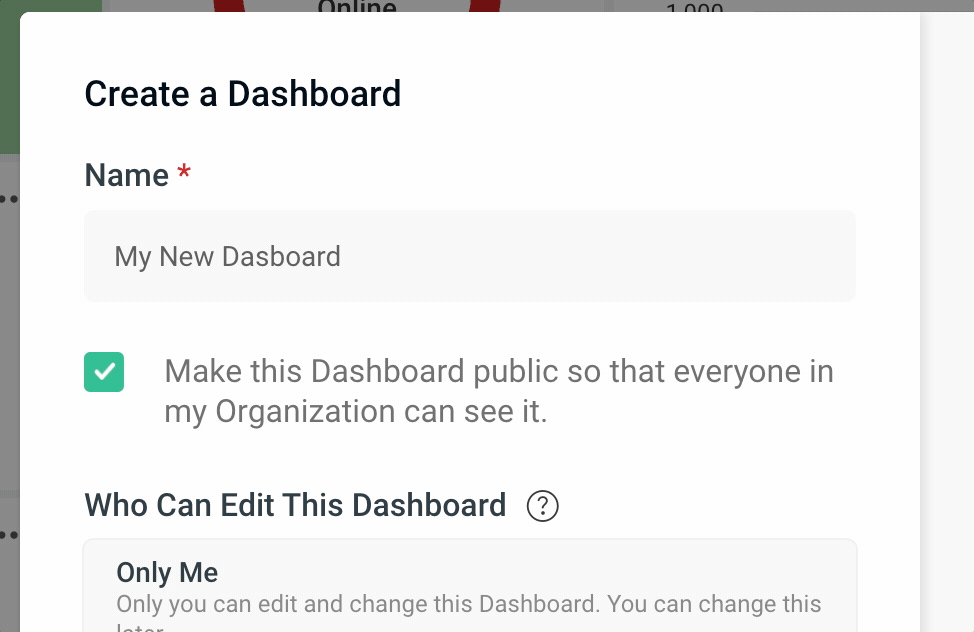 When you have unchecked this checkbox, click Create and you'll be able to configure your new private Dashboard with Widgets as normal. You can find more information on configuring a Dashboard by reading our guide on Adding a Widget to a Dashboard.