In June we've taken some major strides in the functionality available in Hark Twin Engine, extending the abilities even further than before. We're also announcing major strides in connectivity for the Hark Platform with our new Adapters.
Twin Engine​
Create Ingresses​
Ingresses are a powerful way to ingress data from Connectors in to Model Properties or even Events against a Model, and now you can create your own using our intuitive user interface!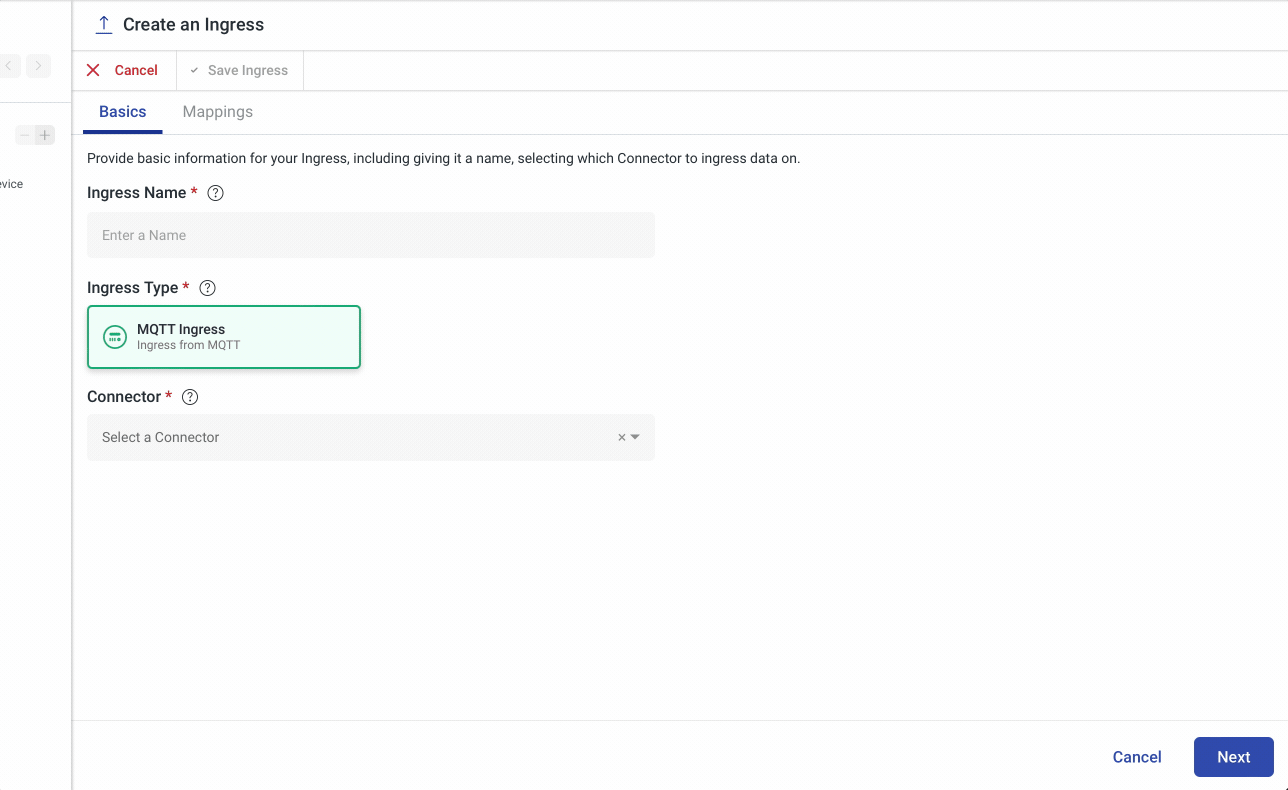 Under the Twin Engine module in the Hark Platform, you'll find a brand new Ingress editor. Using this editor you can connect the Twin Engine to an MQTT Connector and setup Mappings to map data from MQTT topics to Model Properties an Events.
Edit your Automations​
We've extended our Automation editor to provide the ability to edit your Automations, so you can make changes over time or fix any problems easily! When viewing an Automation, click Edit and use the same powerful interface from when the Automations were created.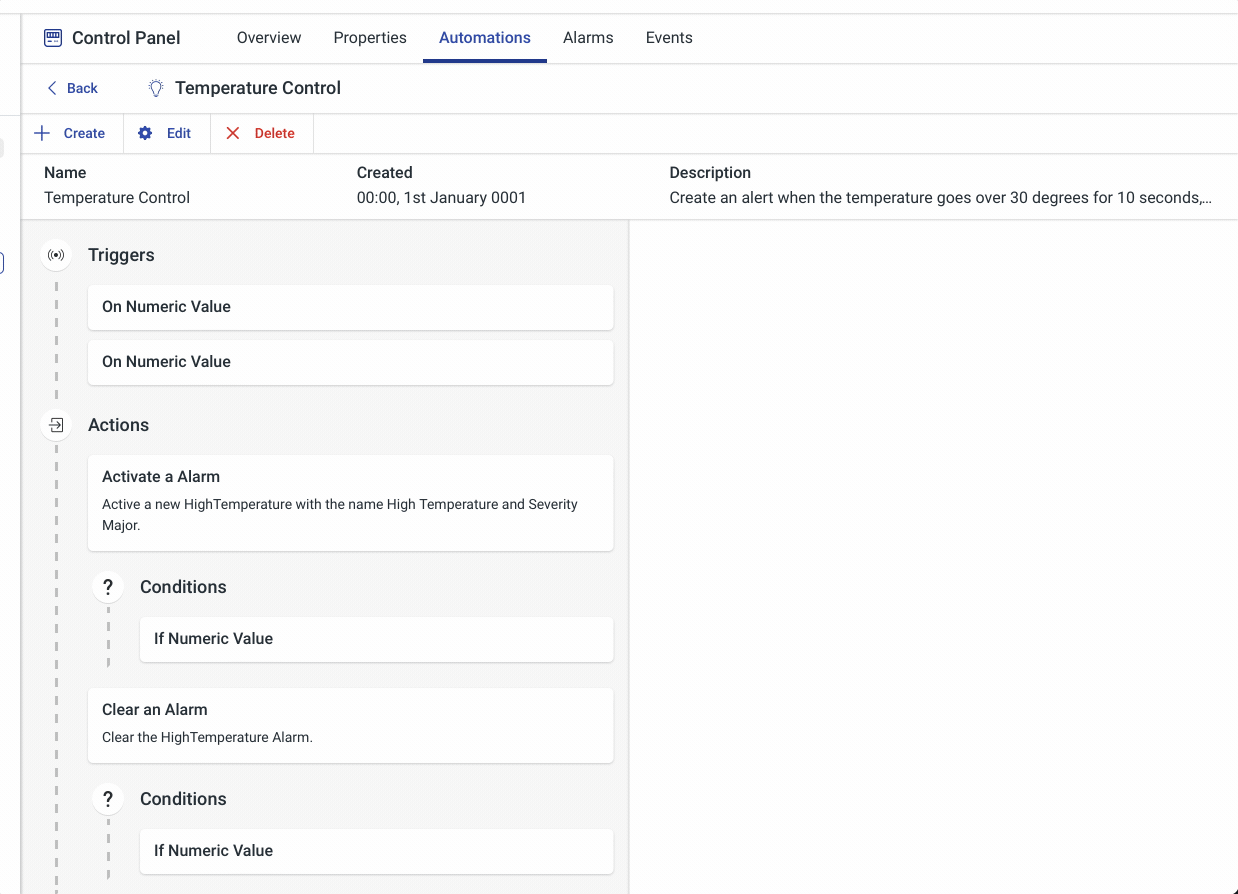 Advanced MQTT Connector Configuration​
We've added some more advanced configuration options for our MQTT Connector in the Twin Engine including support for WebSockets connections and validate certificate, timeout and keepalive configuration to help you connect the Twin Engine to your MQTT feeds easily!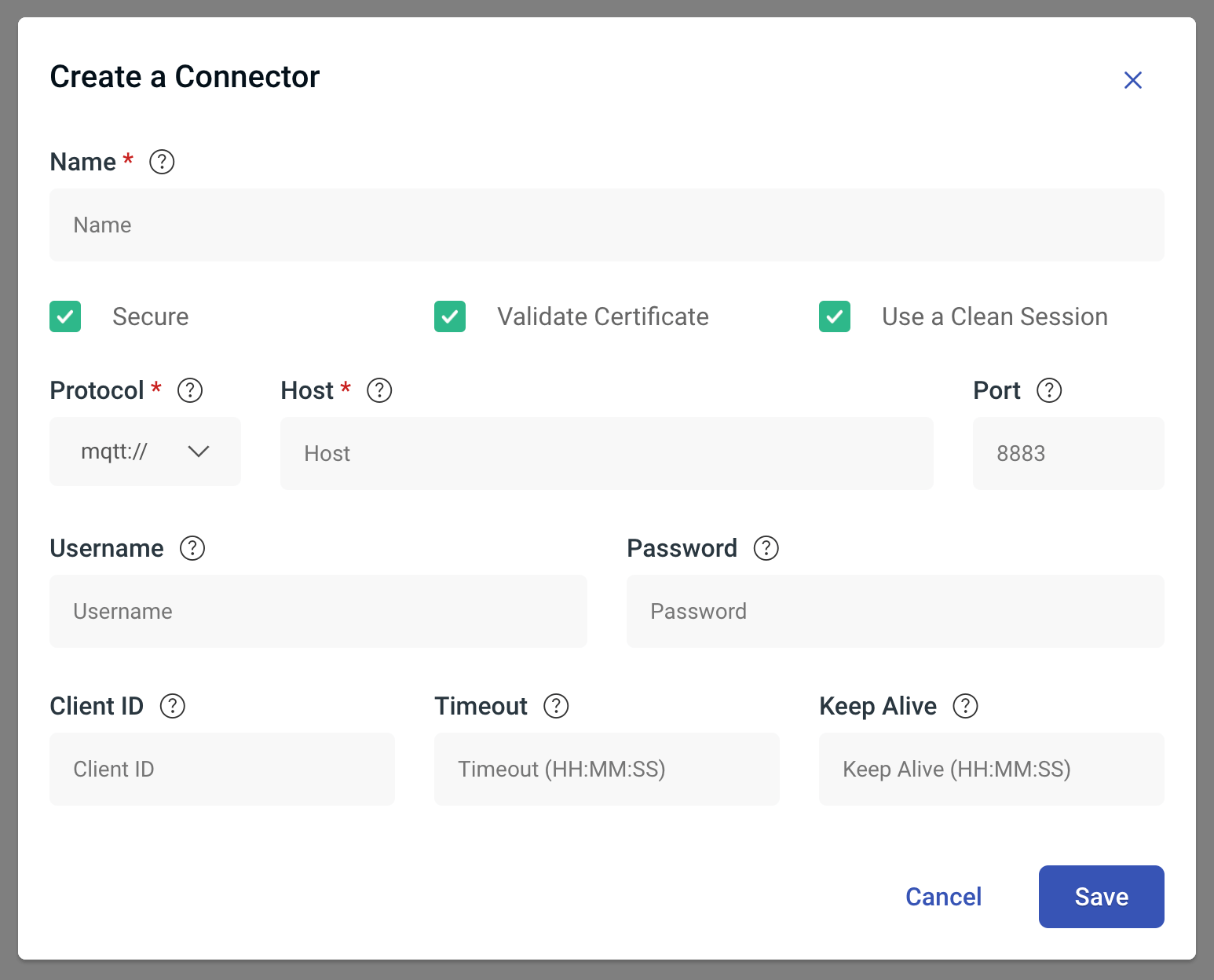 Execute Automation Widget & Alarm Widget Improves​
We've added a brand new Widget to the collection of Widgets in our Dashboards, a new Widget that lets you trigger an Automation directly from your Dashboards.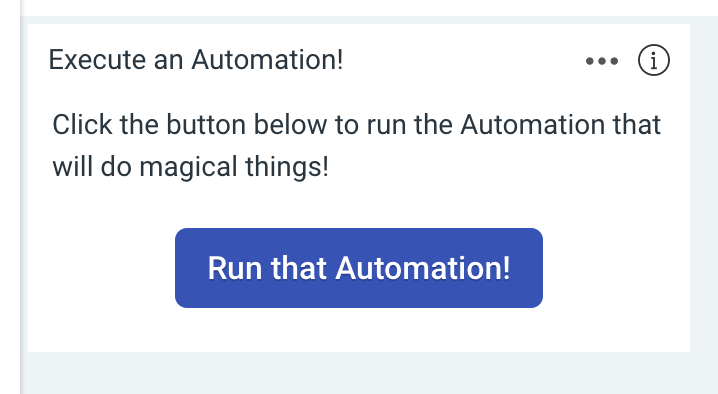 When configuring the Execute Automation Widget, you can:
Configure the Automation that you'd like to run
Optionally provide some variables to be used inside of your Automation
Configure the text for the button that runs your Automation to say
Optionally provide Markdown content to add some context to your Widget
Select whether you'd like to make sure users confirm before running your Automation
When you've configured the Widget, click the button and your Automation will be executed!
Amongst the above changes, we've also added the ability to see Model ID or Model Name information in the Alarm Widgets to increase context.
Analytics​
Create Gateway​
When viewing your Hierarchy in Analytics, you can now create a Gateway quicker than ever. Using the central Resource Creator button, simply click Gateway, fill out the details and you're up and running.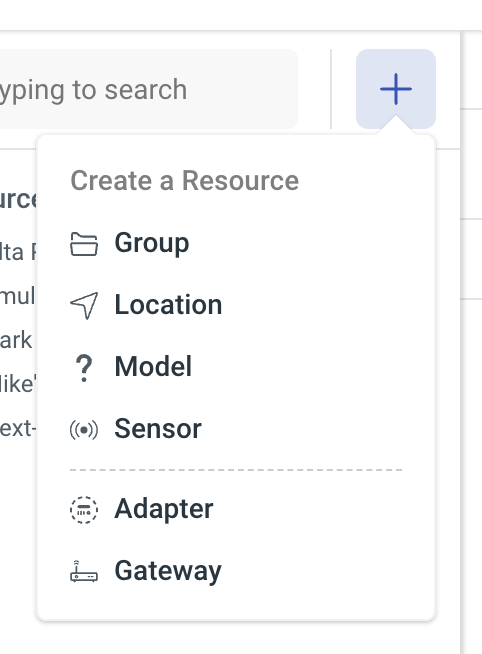 Adapters​
Today we're announcing a brand new way to connect your devices to the Hark Platform with support for what we call, Adapters.
Adapters are deploy-to-the-edge containers that talk directly to the devices you need to connect to, and we have a range of them to support all the devices, and protocols, you need. Some of the most common protocols we deploy with our Adapters are BACnet, Modbus (Modbus RTU and Modbus TCP), OPC-UA, OPC-DA, SNMP and ODBC.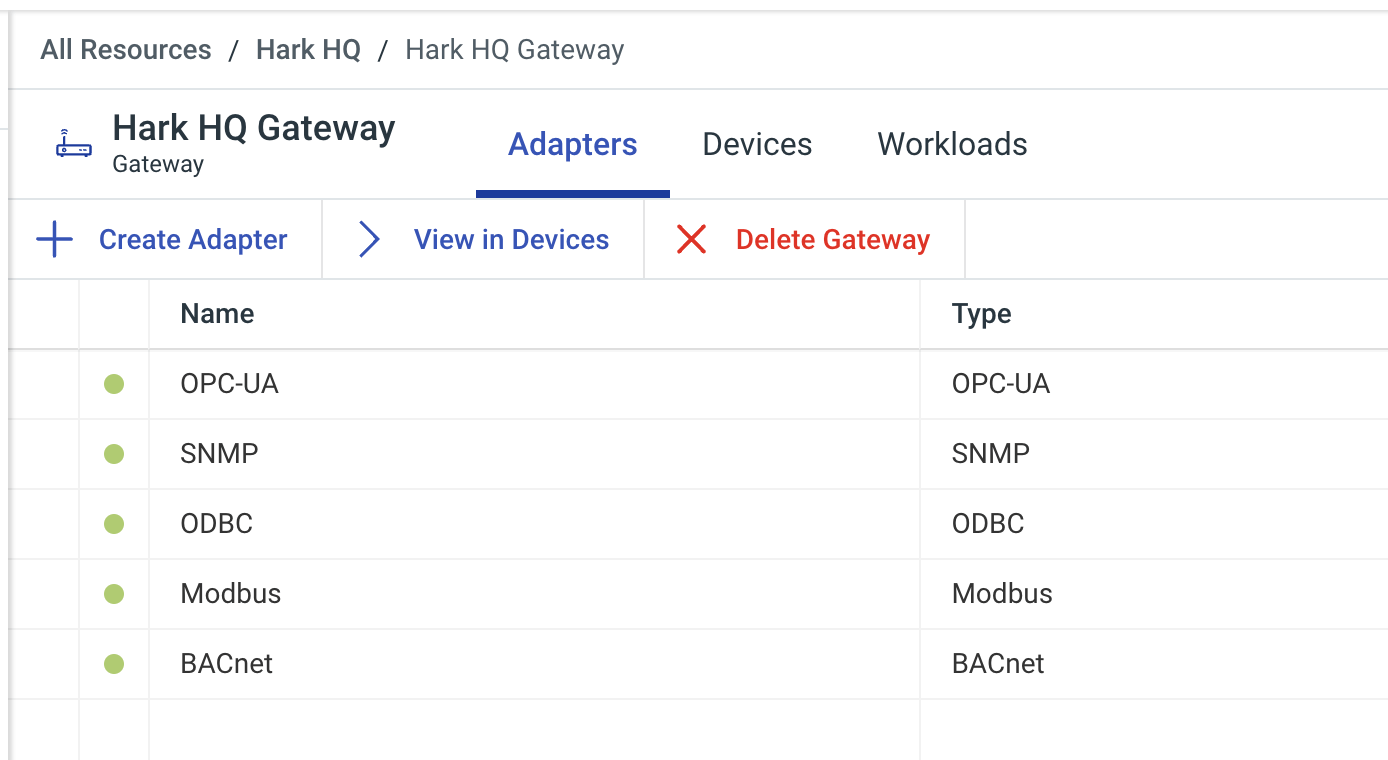 We've added support for Adapters directly in to Analytics, meaning you'll be able to go from nothing to full device connectivity in minutes, compared to hours with other systems. From today, you can now create and manage the configuration of your Adapters, in the Hark Platform.
We're excited to share more on our Adapters in the coming months.