In May we've worked to improve the functionality released in March and April, whilst also releasing a major new part of the Hark Platform, our MQTT Cloud Broker.
MQTT Cloud Broker​
The brand new Hark MQTT Cloud Broker allows you to integrate with the Hark Platform without requiring your own deployment of an MQTT broker, simply point your devices to send data to the Hark Broker, and we'll take care of security and stability.
Our new Cloud Broker supports TLS/SSL for layered security and functions as a stand alone broker that can subscribe to topics from other applications (not just The Hark Platform). Hark's low-code solution supports an extremely large number of connections while maintaining security at its core.
Using our broker, you can integrate your assets with the Hark Platform quickly. Connect the Cloud Broker to the Twin Engine to stream data from your assets directly in to the your Twin Engine Models.
We look forward to sharing more about the Hark MQTT Cloud Broker soon.
Twin Engine​
Today we're releasing some fantastic new additions to the Twin Engine to help you understand your Alarms, and do more with Automations.
Amongst the improvements below, we've also added a new feature to help you filter your Properties under a Model. With the new Hide Stale Properties checkbox, the Hark Platform will filter out any properties that have never been updated.
Alarm Widgets​
Alarms History Table Widget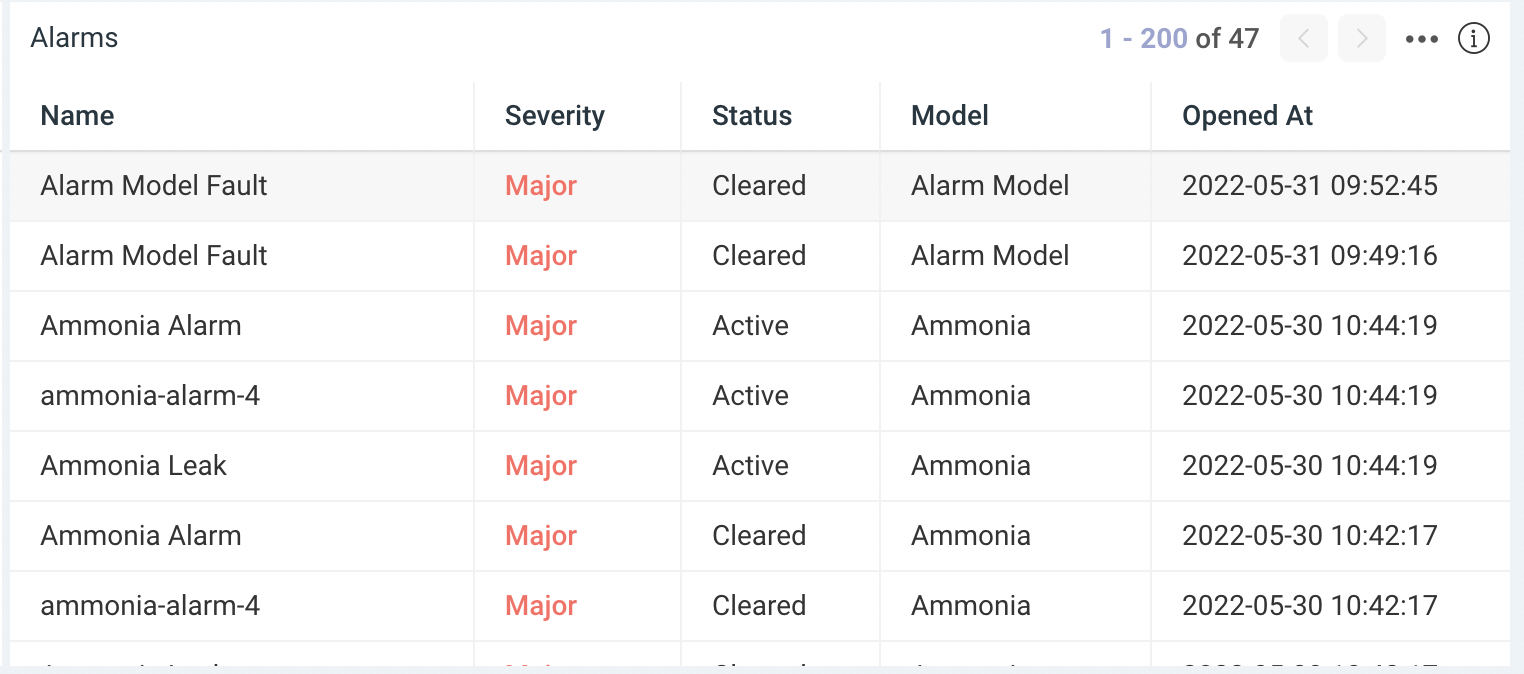 With our new Alarms History Table Widget you can pull out your Alarms on to a Dashboard, in order to help you build detailed visualizations for your Organization. You can configure this Widget with a range of options to make sure that the information you need on your Dashboard, is what you'll see.
Alarm Counts Widget

If you need a glanceable number of how many Alarms are Open or Closed on your Dashboard, you can now add the new Alarm Counts Widget. Configure it with a range of options to get the information you need on your Dashboard.
Top Alarm Counts Widget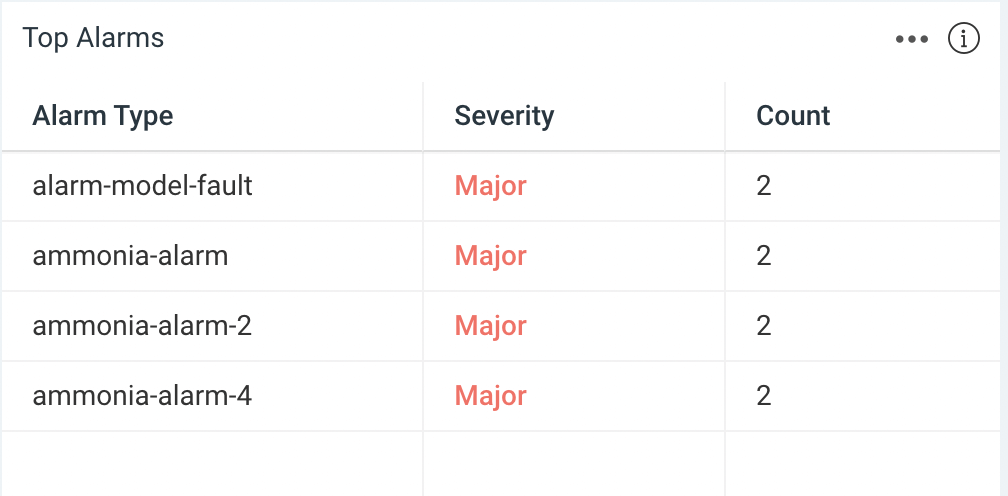 Our new Top Alarm Counts Widget helps you analyse which Alarms are activated the most. This Widget can help highlight which issues are most frequent within your Organization so that you can prevent downtime and optimise your assets. This Widget is also configurable with a wide range of options to help you make the Dashboards you need.
Automation Updates​
New SMS Action
With our new SMS Action, you can now send text messages to a range of contacts whenever you need to. This feature can be extremely powerful when crossed with our Alarm Triggers, so that you can send text messages when Alarms are activated, updated or cleared.

New Template Trigger
We've added a brand new Template Trigger to our Automations that allows you to script when your Automation should trigger based on a range of values. You can configure a Scriban template to decide when your Automation should trigger.