We know we said we were going to have a good start to the year but even we couldn't have predicted this! We have just been placed 2nd on the Smartech Innovators list!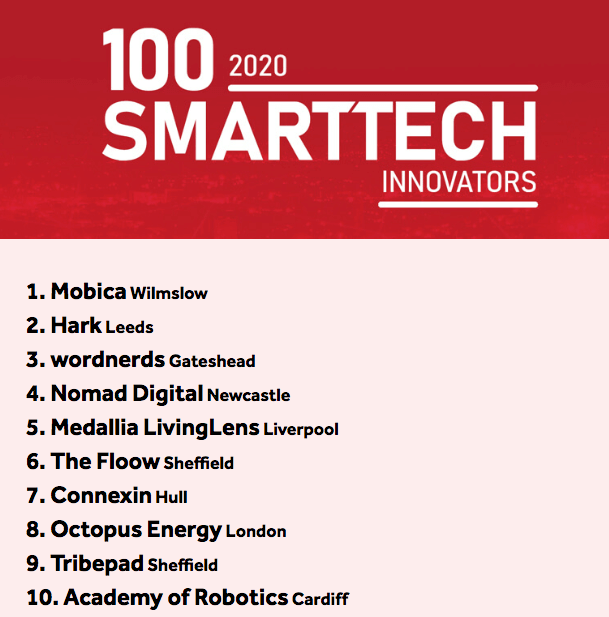 The list comprises of 100 innovative companies that are impacting sectors across all different industries including, retail, agriculture, manufacturing and transport. We are honoured to have been ranked so high alongside some amazing companies that are disrupting their sectors.  
This is a great achievement for our company, and we could not have achieved it without our amazing team!
This isn't the only good news we've had so far this year. We have been nominated for great awards and shortlists and had some amazing PR coverage in the last couple of months.
We are so proud of what we have been able to achieve this year and can't wait to see what the rest of the year holds!