At the end of November we spent two days at the country's most renowned energy show. We pitched up the now famous Hark wind turbines for two days of meetings, networking and learning.
After a very warm welcome from the organising team and Energy Manager's Association CEO, Lord Rupert Redesdale, the conference was underway.
The show touts itself as being 'a way of comparing your best practices and initiatives against other businesses, identify areas of improvement and source new ideas'. With a buzzing room of over 100 leading practitioners and experts, we have to agree to their claim!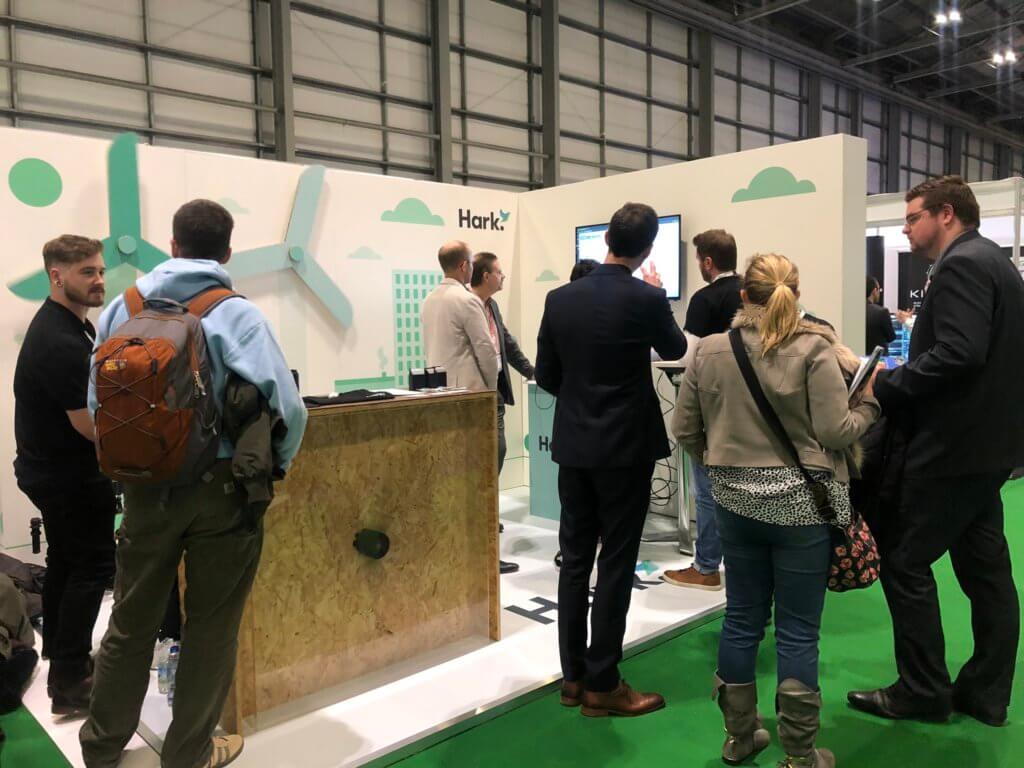 As well as exhibition booths there were also seminars given across five theatres over the two days and in the afternoon on Day One, it was the turn of our CEO Jordan Appleson to hit the Built Environment, Technology and Innovation stage and give a talk which gave insight and context to one of our case studies in a session titled: Giving Buildings A Heartbeat – IoT At Scale In Retail. You can read details of the full session here.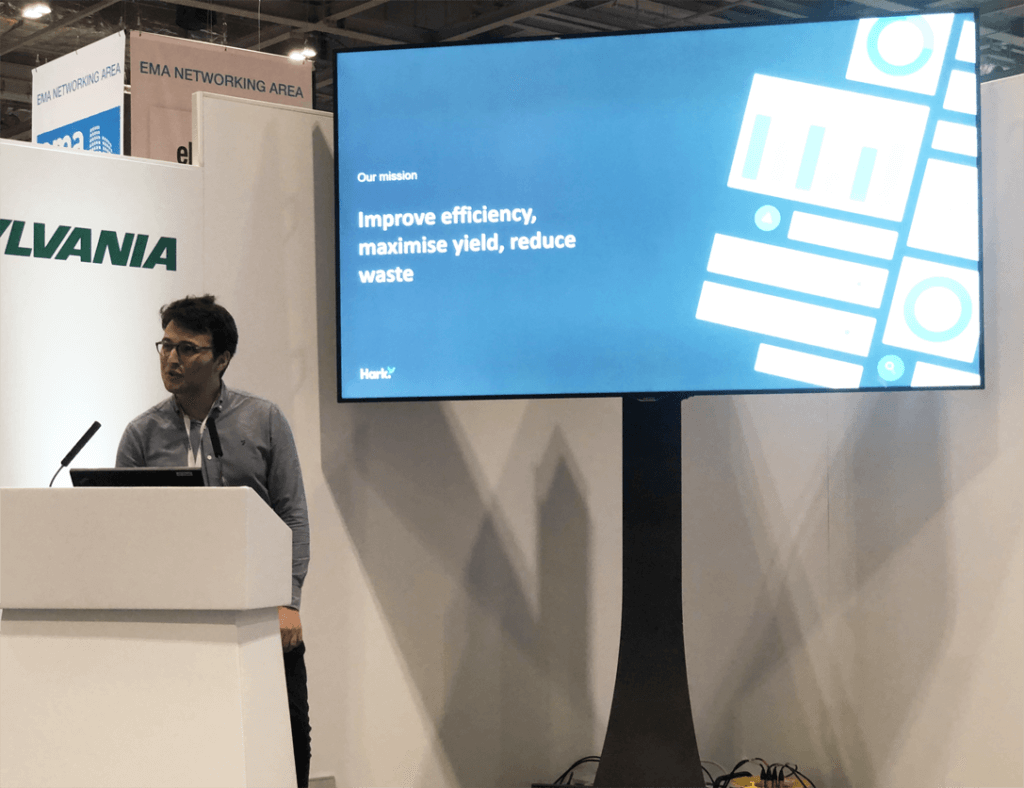 Of the nearly 3,000 delegates that attended over the two days, our team must have met at least 90% of them! It was hard to miss our stand with our moving turbines and hologram fan and our team ready to give demos of the Hark Platform, in real-time!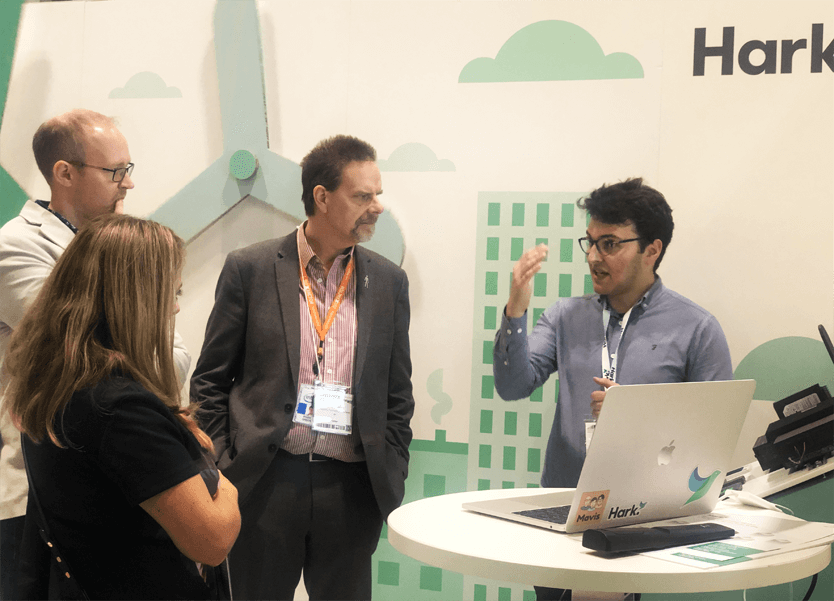 Since the show, we've already made contact with some of the amazing connections we made and are currently discussing the power of our energy monitoring offering!
If you weren't able to catch us at EMEX or are looking to speak to us about the future of your energy management, drop us a line.