The People Have Changed Their Tune
It's never been more important for companies to incorporate sustainable practices into their business models. While the past saw many organisations jump onboard the greenwashing bandwagon, the tides are turning and consumers are much more aware of businesses who truly genuinely walk the walk. We're now seeing real movements away from employing sustainable goals and pledges as mere marketing tactics and more often as actual areas of concern.
Public interest in tackling the challenge is rife; the insights company Kantar has published research that says 77% of Brits have switched, avoided, or boycotted brands because of their environmental policies. It's at the forefront of the Gen Z recruitment pools' mind; 9/10 think companies have a responsibility to address issues like environmental pollution and the overuse of packaging.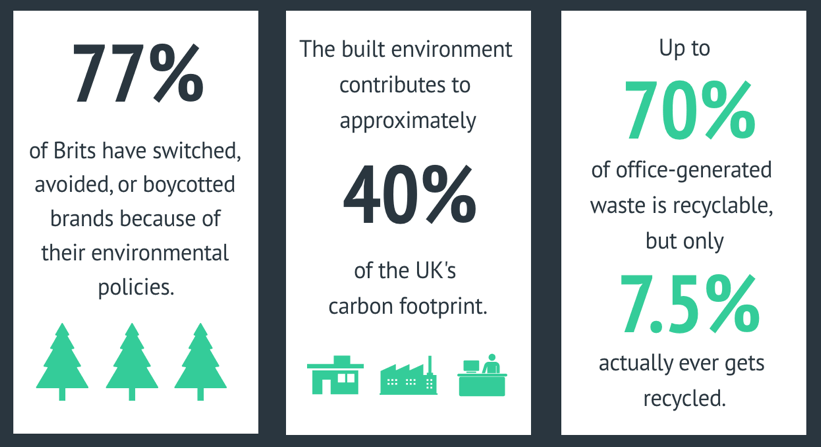 Building Towards a Greener Future
Around 40% of RICS professionals believe occupier demand has risen in the last year for buildings that are 'UK Green Building Council' (UKGBC), 'Net Zero Carbon Building Framework' verified. The UKGBC uses sustainability as a catalyst to transform places we use every day, providing frameworks and solutions that help enable greener properties. Peel L&P's buildings became the first in the UK to achieve net zero carbon status in January 2020. The UKGBC helped them to reduce energy demand and offset any outstanding carbon emissions via a Verified Carbon Standard tree-planting project in the northwest.
Green Management
Workspace management is about being effective and efficient; to achieve high-performing 'green' facilities, you need high-performing facility management. A facilities manager will know their premises, equipment, and people inside-out; from managing HVAC to energy supply to fire safety, there's broad scope for facilities managers to improve their space's environmental impact.
According to the UKGBC, the facilities environment contributes approximately 40% of the UK's carbon footprint, with almost half of this coming from the country's infrastructure and energy that buildings use. Innovation expert Erica Wolfe-Murray says a company's first steps on the sustainability ladder should be to 'conduct an audit that looks at internal systems before reviewing external supply', with heating, power generation and water supply all key areas. It's an exercise that is truly eye-opening.
And Then Some…
After that, the sustainability wheels really get turning; once you're actively seeing how 'big' changes reduce carbon footprint, you're inspired to work on smaller, everyday changes to improve processes. Studies have shown that up to 70% of the waste generated in an office is recyclable, but on average, only 7.5% is actually ever recycled. Simple tweaks, like aiming to divert waste from landfill by ensuring there are provisions for correct waste disposal (e.g. dedicated paper recycling bins or adopting a food waste scheme) quickly become second nature, and help to encourage a more sustainable company culture.
Turning off lights when they're not needed is step 1; replacing lights with LEDs that consume around 60% less energy than traditional bulbs is step 2. Certain light fixtures will still need bulbs; switching to low-wattage wastes less energy and is more cost-effective.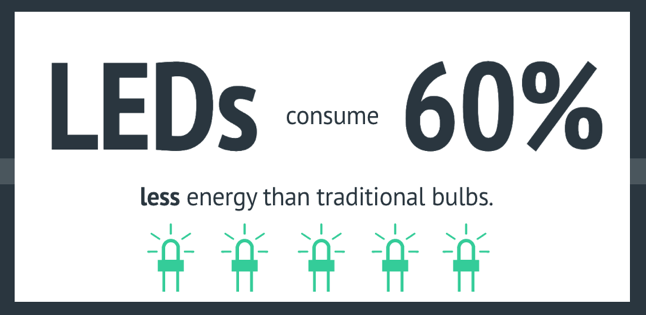 #Twinning
With the expansion of the Internet of Things (IoT) comes exciting innovations in smart devices that can monitor and optimise a facility's energy use. Digital twins are the next big thing, with good reasons why. Put simply, they're digital replicas of physical things (like residential/commercial buildings, industrial factories, and roads) that allow the user to view all levels of mechanical and electrical systems. Promoting efficiency, improving lifecycles, and fault-finding fast, digital twins reduce downtime, waste, and subsequent cost.
Increasing the Focus
A survey of 1,000 UK businesses found more than ¾ plan to incorporate increased sustainability focuses as part of their Covid-19 recovery plans this year. Offering incentives within supply chains to influence best green practices and behaviours further promotes improved sustainability performances. Simple initiatives often yield plentiful results; once you're onboard, you're not getting off. It's time to say 'goodbye' to the double bottom line and 'hello' to the triple bottom line; introducing the three Ps: profit, people, and planet.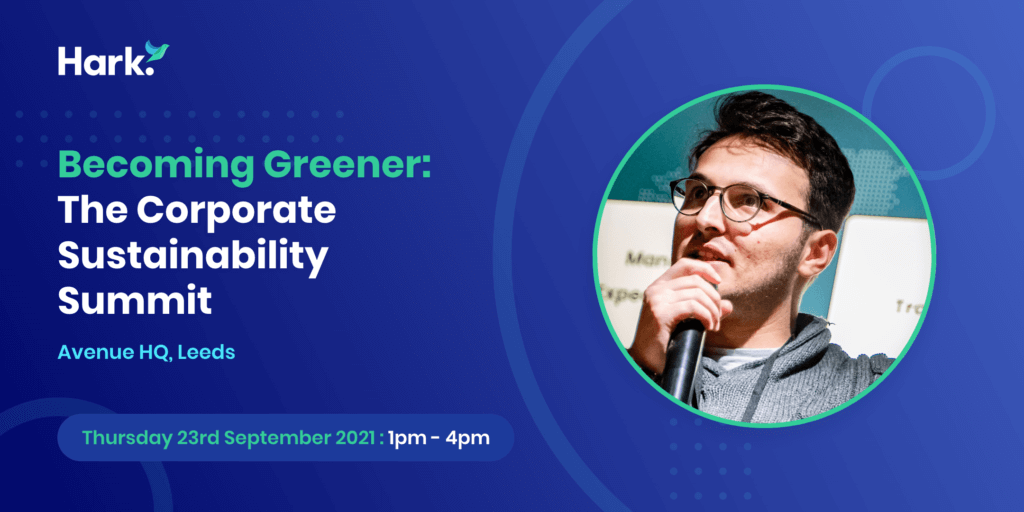 Join us at our event, Becoming Greener: The Corporate Sustainability Summit, which is taking place at the Leeds Digital Festival on the 23rd of September 2021. Our sustainable guest speakers will arm you with a brand-spanking-new arsenal of sustainable behaviour to bring to your business. From the power of data to the new age of green tech, our speakers will deliver talks on the most cutting edge sustainable business activity to help you become greener.
Thinking of going green? Join us in September to learn how to get started!