This September, Inspired Minds hosted their Intelligent Health summit in Basel, Switzerland. The event welcomed 2,000 visitors and more than a hundred speakers. Over two days, my colleague Alex and I, along with doctors and clinicians, were able to share our knowledge and meet pharmaceutical industry experts while soaking up the latest innovative strides in health, AI and technology.
Most notably, there were three speakers whose insights were paramount to our interests at Hark.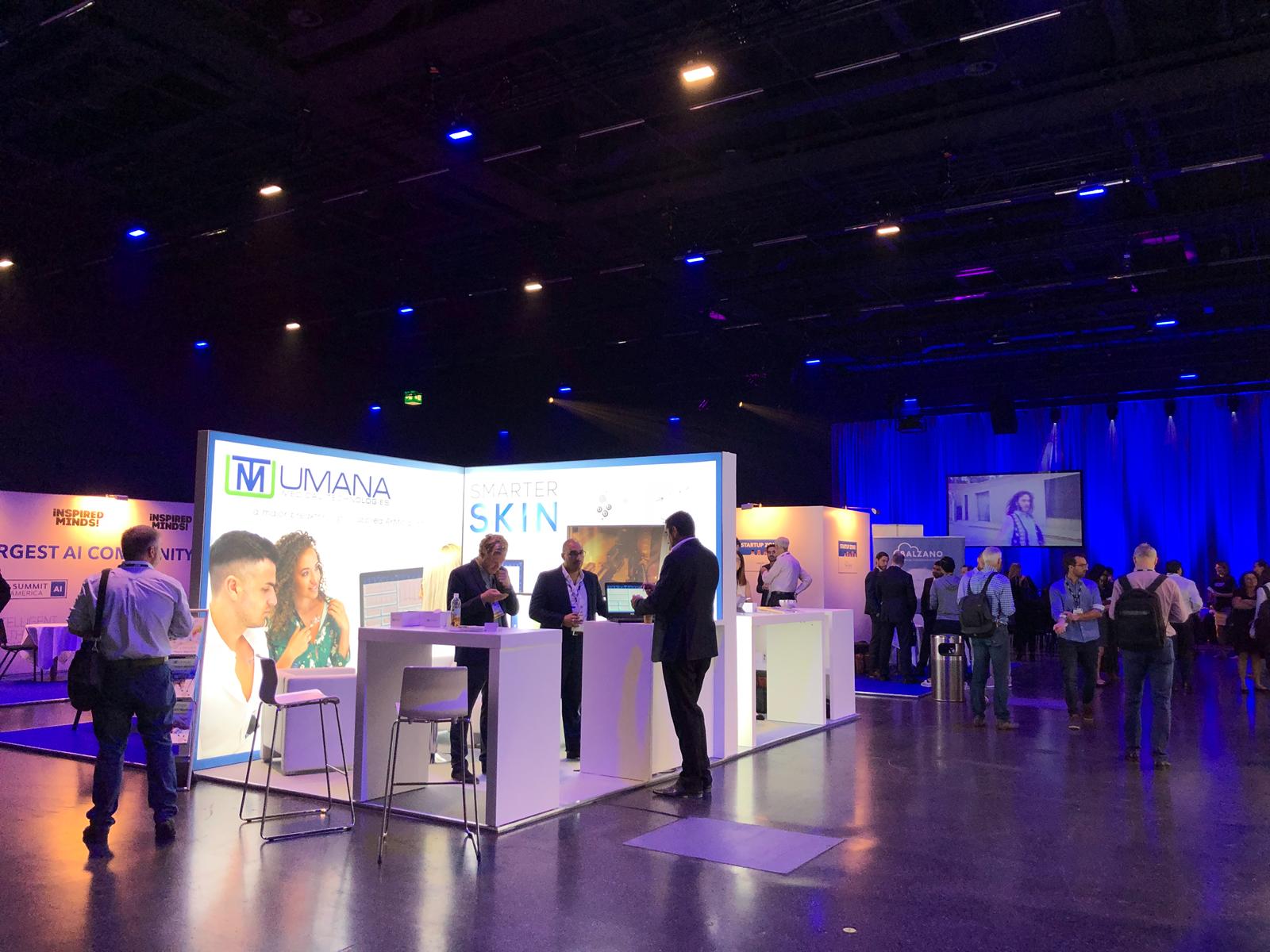 Vocalics
Dr Francesca Cormack from Cambridge Cognition brought attention to budding vocalics technology. Her team intend to develop a system of vocalics to infer cognitive load by analysing voice data.
At Hark, we love talking cognition and productivity, and look forward to seeing future progress in the ability to process accurate audio signal data.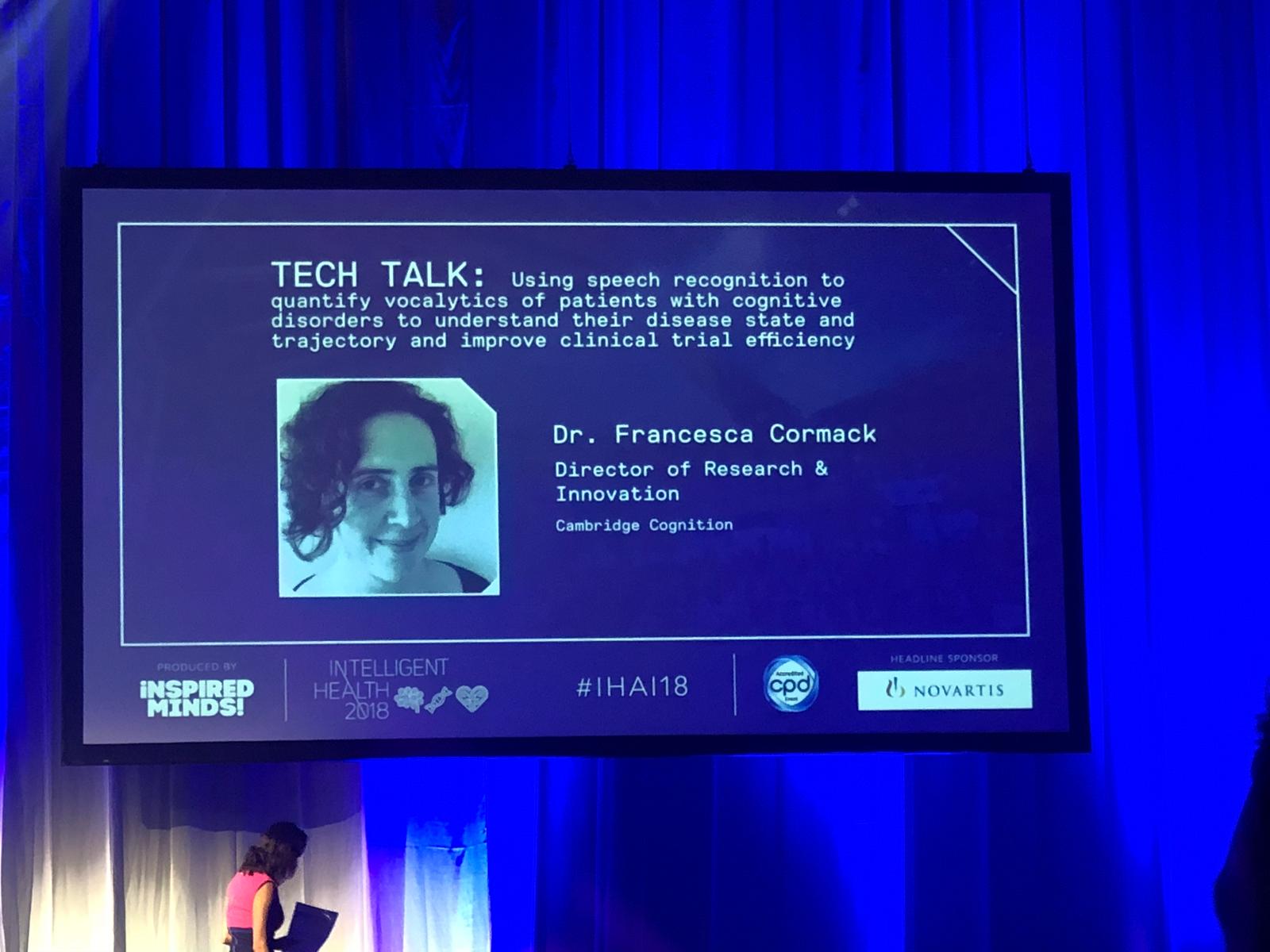 Cloud Storage and Convincing Sceptics
Elsewhere, Microsoft, who are working in close-conjunction with St. Jude's Children's Hospital, had MD EMEA Health and Life Sciences Lead Elena Bonfiglioli as their key speaker. Bonfiglioli highlighted the usefulness of utilising the cloud for storing and processing health data. In addition, Microsoft is helping St. Jude's to process half-a-petabyte of genomic sequence data.
An important feature of her presentation focused on quelling the worries of industry experts who are apprehensive to utilise cloud technology. Microsoft explained their efforts to ensure the cloud's safety and security.
If the industry is still riddled with fears, I worry that AI's success, substance and potential results may be stunted in the short term.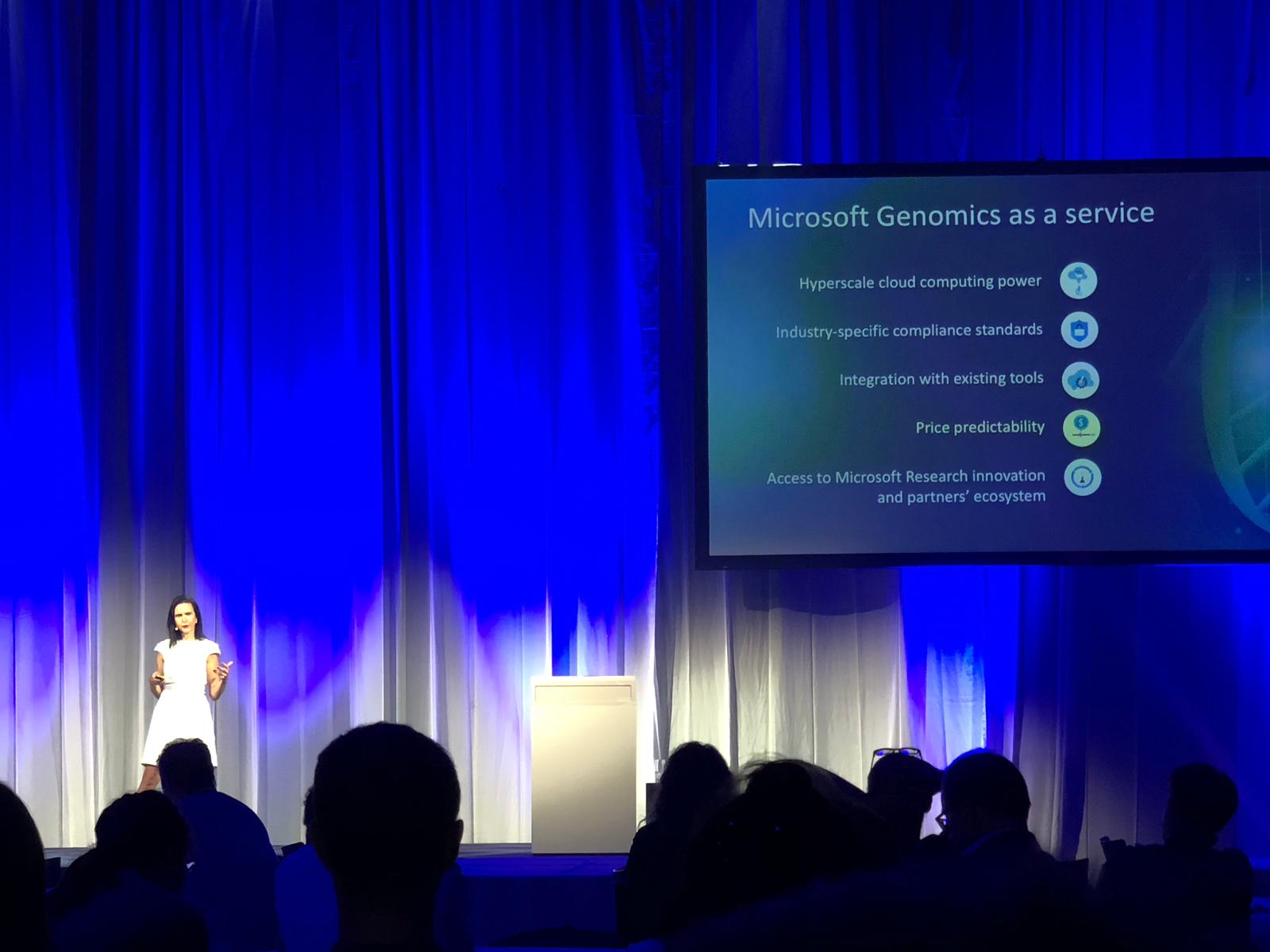 The Health Benefits of AI and Robotics
Finally, Professor Stefano Stramigioli showed us the positive work of AI and robotics, by "using AI to make more precise and effective biopsies" when diagnosing cancer, and subsequently reducing failed-biopsy rates. This wasn't left up to our imagination – he brought out a robot that uses scans and MRI data to perform biopsies, followed by a life-like, autonomous flying bird whose wings fluttered like the real thing.
Reflection
Intelligent Health 2018 showed how AI and human interaction can provide substantial and effective results for the health industry.
The event was an impressive example of how AI can solve industry-wide issues. While regulation and industry fears could prove to be a tough obstacle to battle, we can't wait to see what the future holds.
We've been working in tech for the life sciences and pharmaceutical sectors since our inception. Learn more about our offering here or get in touch for a chat!