We teamed up with Dell to bring the brightest minds in energy efficiency technology and utilities together to discuss the future of the sector at the first ever Energy Innovation Summit!
As part of Leeds Digital Festival, the largest digital festival in the north, we hosted an engaging summit surrounding energy innovation, which featured a selected line-up of key industry experts.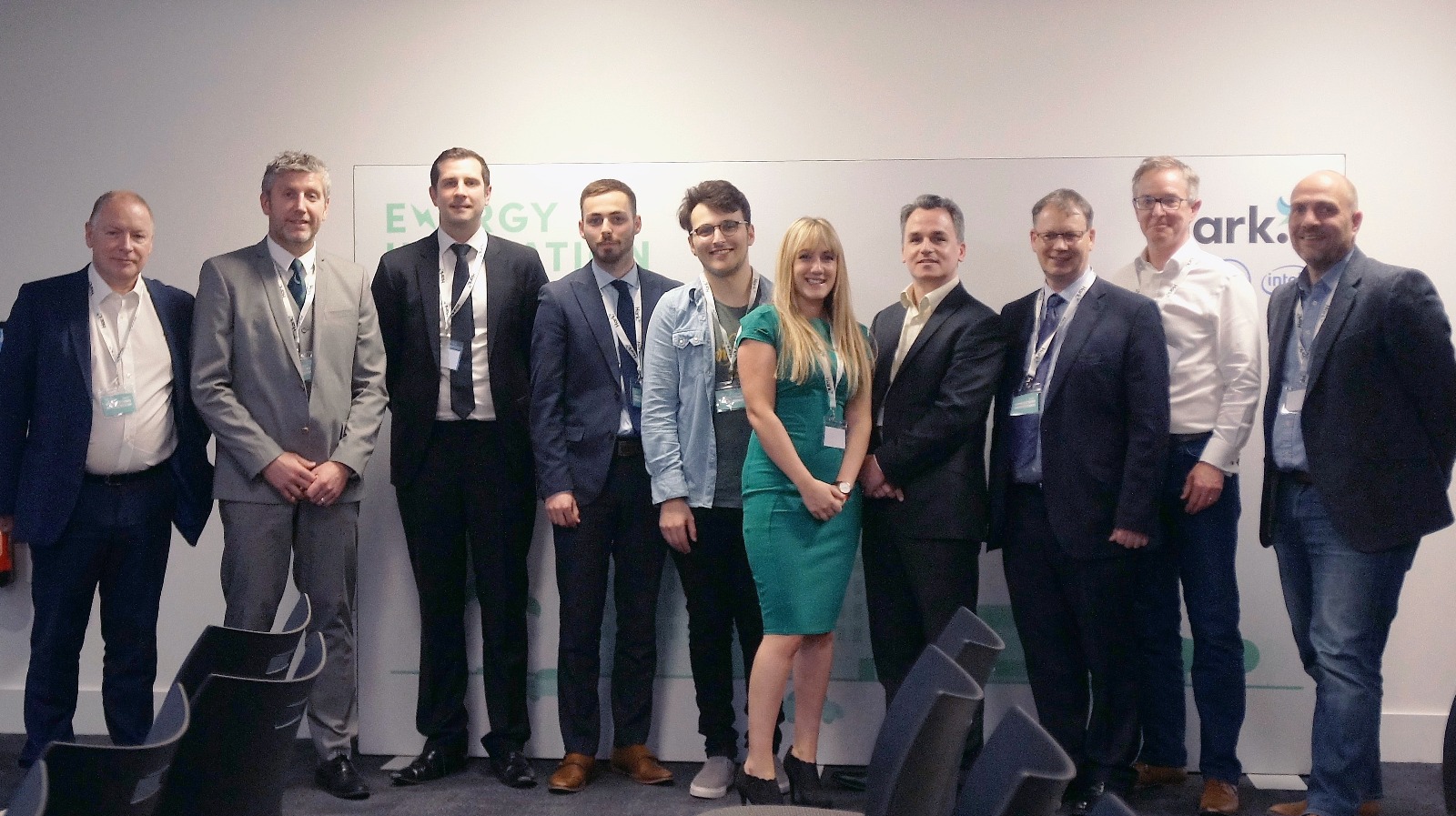 Engagement from The Get-Go
Hark's CEO Jordan Appleson, BDM at Powerstar Ricky Higgins and Commercial Director at Clique Energy, Phil McVan engaged the audience both throughout their individual presentations and during their panel on energy optimisation- past present and future.
"Connectivity is useless if people can't use it for great justice. Different people require different views, so let them create their own" says Jordan Appleson.
Ricky Higgins followed Jordan's presentation by stating the aim at Powerstar is to "help the public achieve a low carbon future", following with "we have a range of solutions that help us do that."
Phil's talk shone a light on the rising cost of energy and really opened the eyes of some of the delegates as to just how inefficient our current system is.
The UK will add 2 million EVs to the roads by 2020 and drivers will expect to find charge points, just consider the impact on local network capacity!
From the get-go of our all-day event, it was clear that there was a lot of potential for collaboration between the companies that were taking part.
Putting Data at The Core
Lowri Evans, Carbon Psychologist at npower, discussed driving behavioural change by harnessing the power of data – focussing on 5 main areas within a model for change:
Awareness
Desire
Knowledge
Ability
Reinforcement
One of the main examples Lowri highlighted for the use of data in behavioural change was the Amazon Echo device- something everyone is familiar with. Purchasing this for her grandmother, aged 90, to help remind her to take her medication and to assist her in contacting people she wants to see, made it clear to Lowri that by using machine learning, we can help people in numerous ways by using their data to trigger critical actions.
"Data is changing the course of the future, but when it comes to applying this to humans, we're so behind the curve, it's frightening."
Stating that a lot of problems in the workplace are caused by people, Lowri made it clear that people can also be a part of the solution.
"Removing humans from the workplace will never happen, but we can put people at the centre of any development opportunities by taking the behavioural approach and use their data to determine the outcomes."
Richard Hynes-Cooper, Head of Innovation, Northern Gas Networks also spoke to our attendees about smart data and street works, describing the differences between innovations and inventions and discussing innovative progression.
"This is the rise of the digital utility, with intelligence at the very core of its operation."
Jon Bumstead of Neutral Supply Chain had everyone sitting up in their seats as he described the building blocks of a sustainable supply chain.
Jon's hidden business case focussed on how the implementation of smart tech and energy saving measures in one (now carbon neutral) warehouse led to an amazing and unexpected change in employee behaviour.
Innovations of The Future
"Data is the new currency."
Mike Fay, Embedded & IoT Business Development Manager at Dell Technologies, compared the internet of talkers to internet of doers during his presentation slot. Whilst passing around one of the Dell Edge gateways we use at Hark, Mike began explaining that at Dell, they need partners to bring solutions to life, which is why collaborating with them has been successful for both parties.
"IoT is all about the best in choice."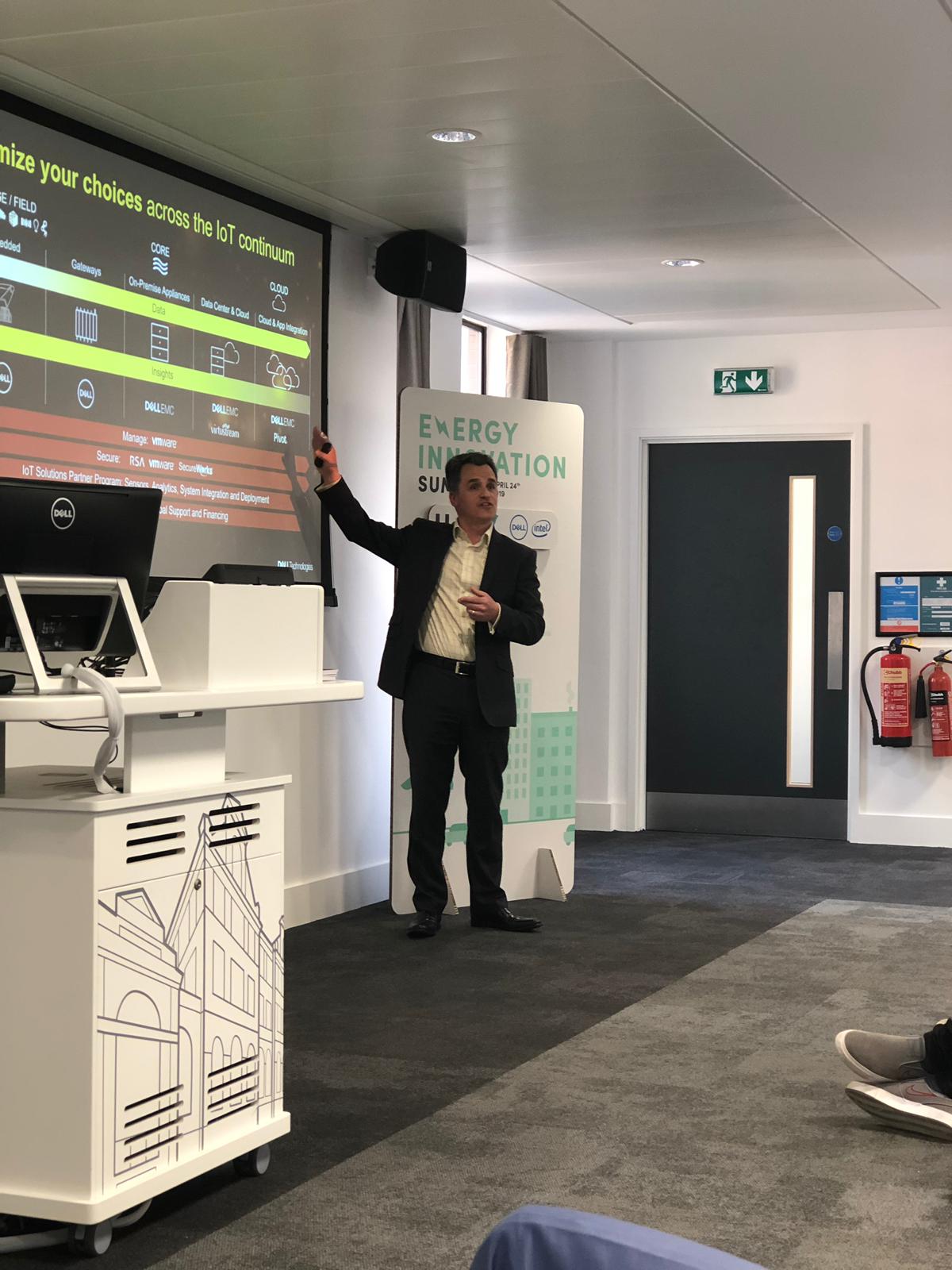 With the talks and discussions from all of our speakers throughout the all-day event, the opportunity for collaboration and innovation was clear, and we're excited to see what's next for our sector.
Intelligent Energy
Andre Scherpenzeel, CTO at Iconics, kicked off his presentation with an overview on intelligent energy platforms, which will result in more efficient, secure and productive assets that have the capacity to optimise and align the demand for energy.
Throughout the discussion, Andre used a case study from Eon, explaining the local energy system and current storage solutions that they offer. Their solutions have allowed Eon to automate the monitoring of the performance and efficiency of their sites and identify areas of concern that can be targeted to eliminate waste and improve both our environmental and commercial performance.
Andrew Wigfield, EMEA IoT Partner lead at Microsoft, rounded-off the day with an overview of the most pertinent points from previous speakers. Key themes that were prominent throughout the day included:
Digital Transformation
Corporate Ethics
Disruption vs Transform
Data is Key
Collaborative eco-system
Under the Sea
Andrew then when on to explain Microsoft's Natick project which brings sustainable datacenters closer to its customers.
Microsoft is leveraging technology from submarines and also working with pioneers in marine energy in order to develop self-sufficient underwater datacenters that can deliver lightning-quick cloud services to coastal cities.
He notes that energy self-sufficient datacenters could be deployed anywhere within reach of a data pipe, bringing Azure cloud services, for example, to regions of the world with unreliable electricity, and eliminate the need for costly backup generators in case of power grid failures.
At Hark we are continuing to innovate within the energy monitoring sector, our asset monitoring could drastically change the energy consumption of any operation.
Get in touch to find out more.