From doing work in a handful of different sectors, one begins to not only notice the differences between them but also begin to see the things they have in common…
Shared Operational Challenges, Regardless of Industry
Each business may operate in its own specific industry and have very different business goals, but they have more in common with each other than you might think.
They all have a lot of industrial-type assets that are required for their business to function – e.g. plant for the control of manufacturing processes, process heating, cooling and ultra-low temperature storage, etc.

These assets cost money to run, they cost even more money when they break or function incorrectly.

They're all maintained and managed by domain experts – who know these assets inside out but might not understand how those assets contextually perform alongside each other.
There's a whole heap of other similarities and crossovers between these types of organisations, almost too many to list.
Across these businesses and sectors, the Industrial IoT tech we've implemented has taken the shape of:
Cold storage systems for Pharma and Life Sciences storing biological and pharmacological compounds – Fridges at 6C to Liquid Nitrogen systems at -196C.

HVAC and Refrigeration plant equipment used by supermarkets to keep their stores running – BMS systems from Honeywell, Siemens and alike, control systems from Danphos and others

Process lines that are responsible for the manufacture of glass, food, and various other items – Process automation controllers from Schneider Electric, Allen Bradley and Mitsubishi

Energy, Power and Utilities systems that are required to keep the lights on – Large scale energy storage systems from Tesla, Varta, Goodwe as well as energy submetering systems for monitoring the performance and consumption for various upstream business requirements.
Two Types of Businesses in The IIoT Landscape
Something that has become obvious, even now with digitalisation and IoT deployments increasing, is that we see businesses fall into at least two pretty clear categories:
Organisations and teams that do not have access to the data that can enable them to perform better, smarter, and faster – now more than ever this is important.

Organisations and teams that have access to the data, in real-time even, and are still unable to utilise it to actually perform better, smarter, and faster – this can actually end up costing them more money to run than the return it provides.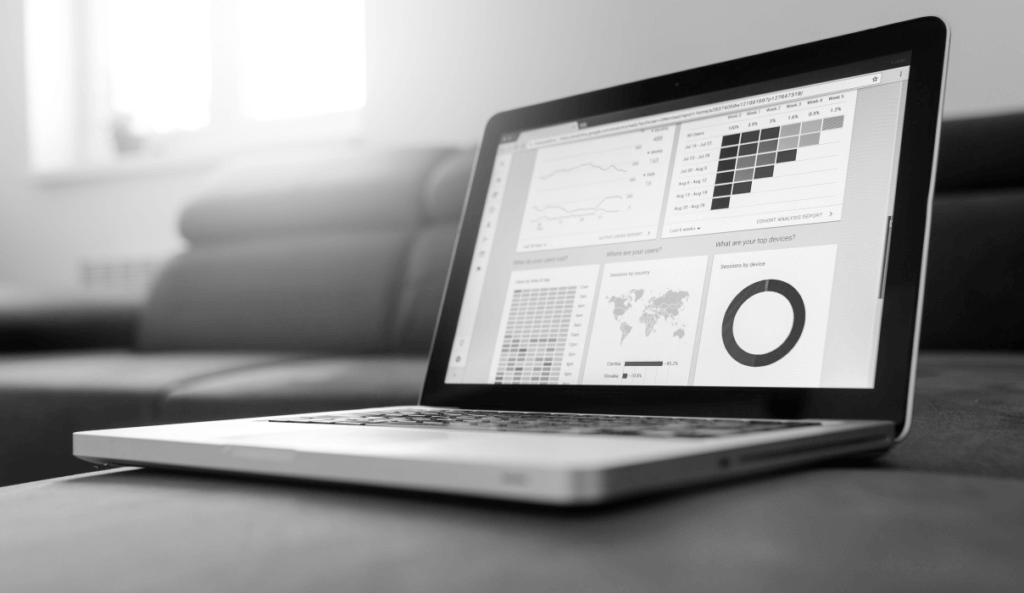 Category 1: No Connectivity
For organizations in the 1st category, connecting to and accessing data from their assets is usually the first challenge. This in itself can be a large-scale project and has its own complexities – complexities that, realistically, only get in the way of gaining insight and can be a significant barrier.
Category 2: Drowning in Data
Organizations in the 2nd category usually have lots of data and information at a granular level – this helps massively when reviewing issues with specific assets. This type of granularity when scaled up to thousands of assets usually means it's hard to see the wood for the trees.
There is too much data to look at granularly and even taking a BI approach to this and aggregating it into a single report usually only solves one specific reactive problem. Insight from large scale data sources takes time, and a significant amount of work to produce the right set of numbers that can be used for identifying cost reduction, sustainability outcomes, downtime reduction and of course the myriad of other requirements that change on a month-by-month basis.
The Growing In-house Tech Stack
Across the industry, there are solutions and tools to solve these discrete problems but ultimately each one of these things is a layer upon layer of different technology and systems that in the end can become complicated and costly.
Our world is moving faster and faster, especially in the technology space. This comes with advancements in leaps and bounds but often, at the expense of simplicity.
Connecting to pieces of equipment to monitor and collect data should be simple and easy – whether you are a veteran industrial engineer or new-to-the-industry.
Visualising data from these pieces of equipment should be simple and easy with intuitive features to get setup.
Automating and creating intelligent pro-active workflows should be just as straightforward as connecting to the equipment.
Of course, all of this should be secure by default.
There has always been a need, but this need is growing, to easily connect to, monitor and automate. The benefits will speak for themselves – faster time to implementation, faster time to insight, faster return of investment on the time and technology used to solve on-going challenges in the industry.
Addressing that need with smart technology is our bread and butter at Hark. If you need industrial IoT solutions, you're in the right place. Read about our solutions here…