According to the 2019 Retail Security in Europe: Going beyond Shrinkage report, losses from shrinkage cost retailers more than €49 billion annually, representing 2.05% of the retail sector's annual turnover.
The infographic below highlights the most at-risk products which are often taken by shoplifters. The top five stolen items by value in food retail including alcoholic drinks, cheese, meat, sweets and canned fish. In apparel, accessories, knitwear, trousers and blouses were the most attractive items, while mobile phones and accessories topped the list in electronics and high-value tools in DIY stores.
In light of today's tough retail climate, it's more important than ever for retailers to take note of these findings and take the necessary actions to reduce their losses. Our Loss Prevention solution provides object identification to deliver loss data on a granular product level, whilst simultaneously offering estate-wide checkout analysis. We are helping stores to gain more accurate figures on shrinkage in real-time.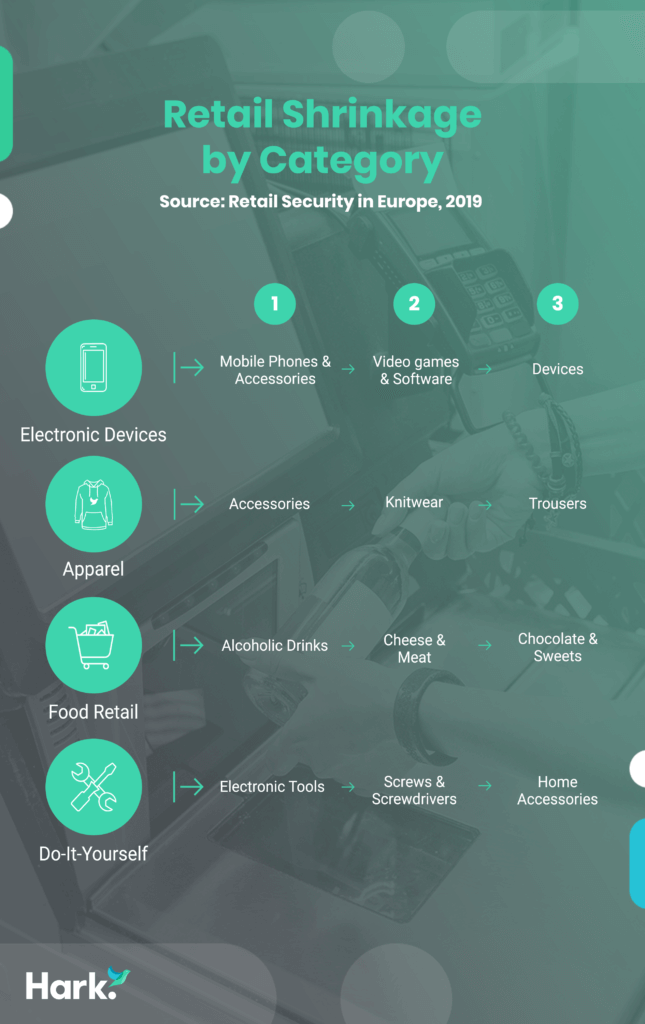 Get your Loss Prevention solution in a matter of weeks, request a demo today!