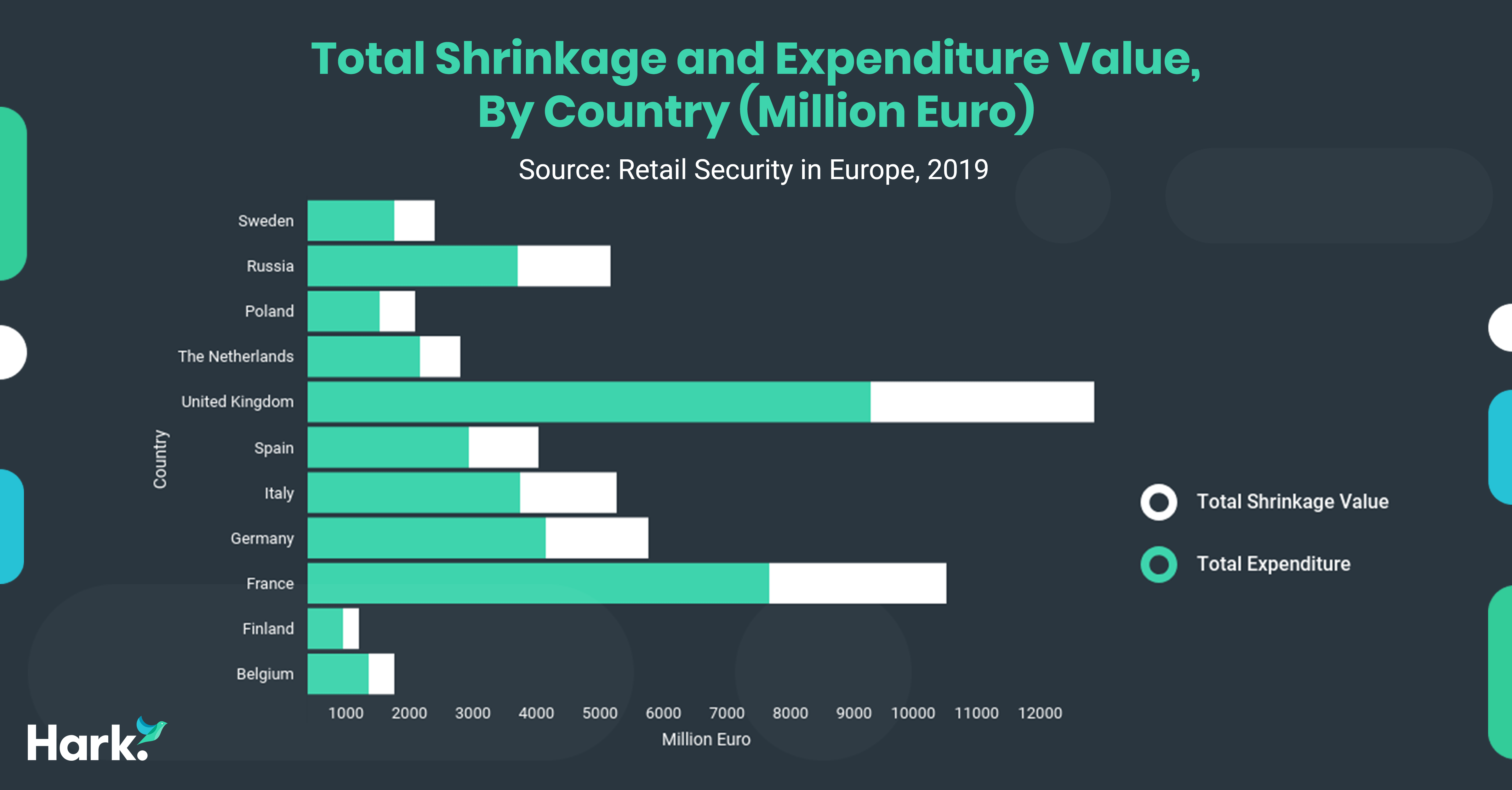 According to the 'Retail Security in Europe, Going beyond Shrinkage' report, UK retailers lose almost £11bn annually in shrinkage – the highest of any country in Europe.
A European Problem
While the cost of both shrinkage and preventative measures is highest in the UK, retailers across France, Belgium, Finland, Italy, Germany, the Netherlands, Russia, Spain, Swede and Poland are also suffering, with the total economic cost of retail losses estimated at 2.1% of retail sector turnover, the equivalent of £43.6bn per year.
Hardest hit: grocery sector
The report reveals that, across Europe, shrinkage is most likely to affect the grocery and cash & carry sector. Grocers and convenience stores have an average shrinkage rate of 2%, with UK grocers alone reporting a cost of £4.4bn a year. The top five stolen items by value in food retail were named: alcoholic drinks, cheese, meat, sweets and canned fish.
If you're looking to identify items that are subject to significant theft through self-checkouts, our technology delivers loss data on a granular product level, whilst simultaneously offering estate-wide checkout analysis.