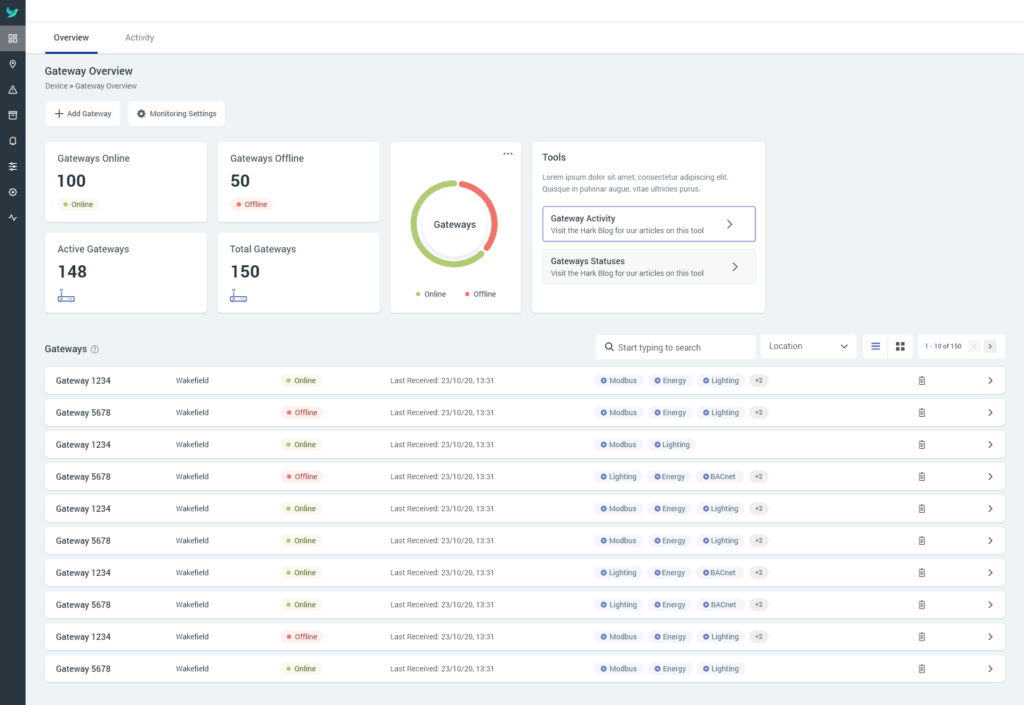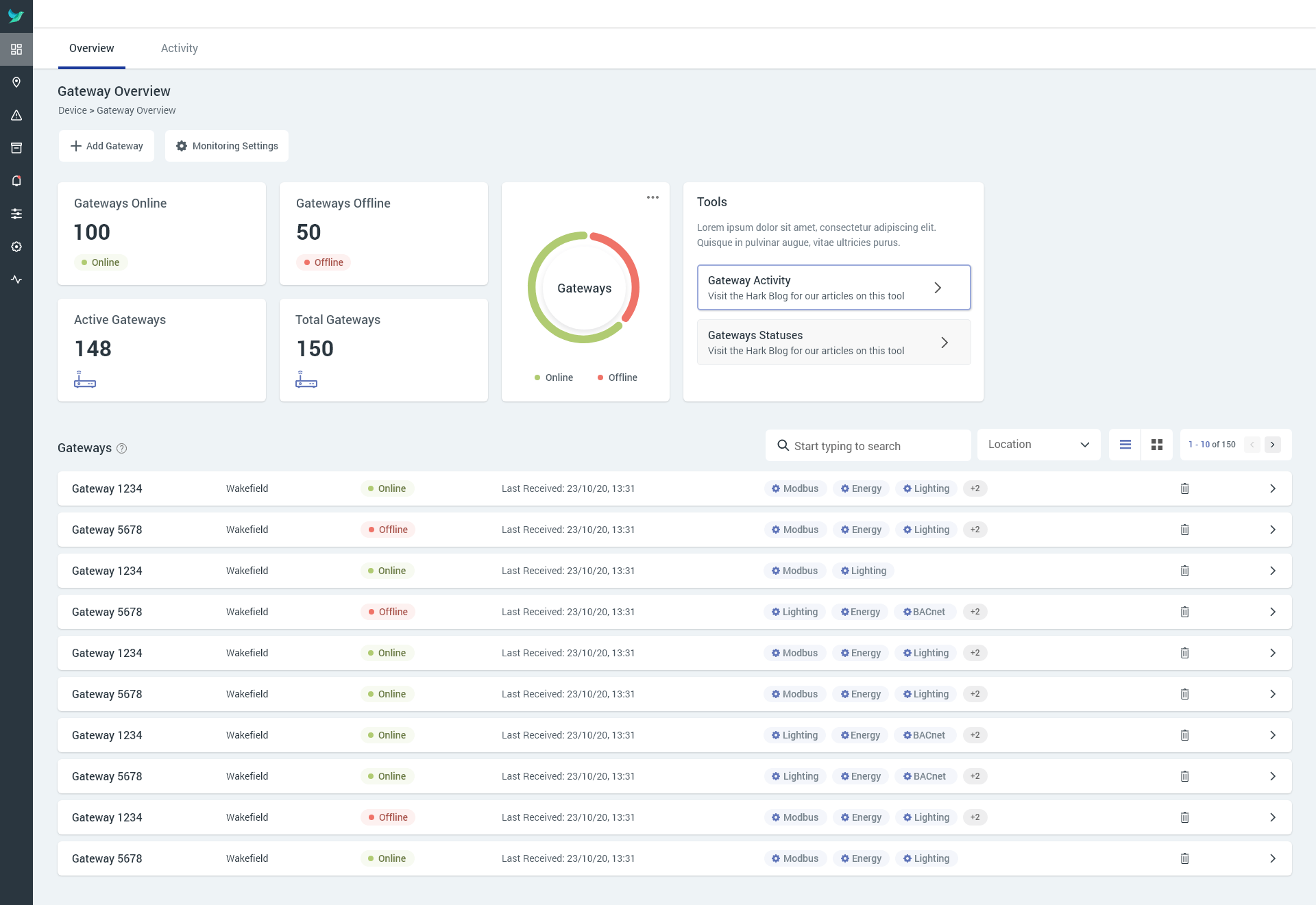 Enterprise connectivity for industrial assets, buildings management systems and sensors. Stream data from your assets and machines via industry standard protocols.
Securely connect to and collect data from any system source in real-time.
Hark Connect is software that provides connectivity to industrial devices, assets and sensors on the edge, in the cloud and on-premises. 
Configuration can be managed by an easy-to-use web interface whether deployed on-premises or in the cloud.
Here are some of the features that help leading organisations connect to and monitor all of the buildings and assets within their estate. 
Support for Industry Standard Protocols
MQTT, Modbus/TCP, Modbus/RTU BACNet, OPC-UA and more.
Support devices from manufacturers such as Schneider Electric, Honeywell, Allen Bradley, Omron, ABB and more.
Develop Custom Integrations
Build your own custom applications on top of Hark Connect using API's and Webhooks.
Stream data directly into Microsoft Azure through Eventhubs, Table Storage and Blob Storage.
Database,  BI Connectors  and Backup Options 
Stream data into your own database systems such as PostgreSQL, Timescale, InfluxDB and more. Save and backup mission-critical data in globally redundant cloud storage providers; choose which global region you want to store your mission critical data.
Deploy Hark Connect on the edge, in the cloud or hybrid. Hark Connect can be deployed on industrial gateways such as Intel or ARM.
Take data straight from your devices to the cloud using Hark Connect on an industrial gateway.
What Can You Achieve With Hark Connect?
Tools to spot anomalies in cost and asset operation, with alerts and notifications to help you prioritise.
Real-time visibility of different assets in a single system, with user-friendly, customisable dashboards.
Connecting to existing assets and systems through industry standard protocols to reduce costs.
Download Our Product Datasheet
Everything you need to know about Hark Connect, in a handy 3-page pdf.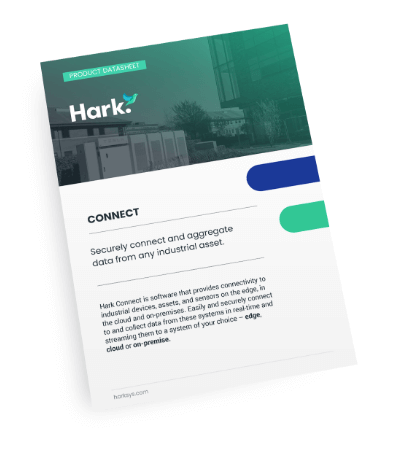 Once You're Connected
Use Hark Analytics to Visualise Your Data
Analyse operational data from industrial assets wherever you are, on a user-friendly, customisable dashboard. You can even set rules and alerts, so the right people are kept up-to-date with the right data, at all times. 
We help the world's leading organisations connect to and monitor their estates, buildings and assets.
Want to Connect Your Assets?
Let's talk about how IoT could seamlessly integrate into your organisation, just get in touch today.