Measure pulse output with our energy analytics & industrial IoT platform
Put simply, pulse output meters are meters used for monitoring consumption.
A pulse output signal is a typical method of measurement for electricity, water or gas meters. It's likely that the meters in your own home will use pulses to define the amount of energy, water or gas passing through them at any given time.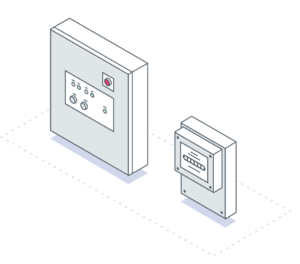 How does a pulse output signal work?
The way this works is by attributing a pulse to a proportional quantity of energy, water or gas. For example, 1 pulse may equal 100 litres of water, 10 cubical meters of natural gas or 1000 watts. Therefore, for every, say, 1000 watts that passes through your meter, one pulse will happen.
It's worth noting that pulses at smaller measurement quantities are the preferred modern method for getting the most granular data from meters. Pulse output meters are also beneficial for interoperability, as these meters can be read by multiple vendors, rather than only the vendor of the meter.
What does a meter with a pulse output look like?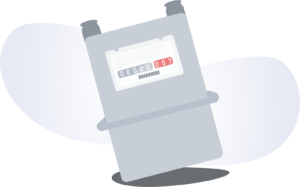 Dry contact reed switch:
This kind of pulse is very common and is generated by most typical, mechanical meters. The pulse is generated by two magnets joining together inside of the switch. 
S0 pulse:
These are also known as 'open collector' pulses and tend to be generated by meters with power supplies. 

Even during a power outage, an S0 pulse output will remember the counter state.
Using pulse transmitters to measure pulse output
Smart metering pulse transmitters can be compatible with both dry-contact interfaces and open collector pulses and are used in order to transmit pulse data to the internet via a communications protocol (eg. Modbus).
Transmitters have become common for remotely accessing consumption data, that updates as frequently as every minute. Hark can connect to pulse transmitters to retrieve data and display it in The Hark Platform.
How pulse output is used for safety
In some instances, pulse output is a safety requirement. Gas meters, for example, cannot be connected to electrical equipment connected to them, as any faults resulting in sparks could cause an explosion. For this reason, using pulse metering allows you to safely keep electrical equipment out of range of your gas meter.
Certain pulse meter transmitters are ATEX approved, with a zone 0 certification from ATEX meaning they're able to operate in explosive environments.
Ready to get started with Asset Monitoring?