For this event, we were delighted to host a treble-threat of guest speakers before our very own CEO, Jordan Appleson, took to the floor. It's safe to say our audience were treated to some enthusiastic talks, eye-opening statistics, and incredibly thought-provoking ideas from the expert panel. If you missed the event, find out what they had to say below!
Roads to a Sustainable Future
Passionate environmentalist Toby McCartney kicked off the Summit. The CEO of MacRebur started by informing us that he'd written his speech on a flight back from Barcelona the previous day. A flight back from Barcelona because MacRebur had been working on the city's Formula 1 track. Safe to say that he had our attention from the get-go!
MacRebur process waste plastics and add them to asphalt for road construction and surfacing. Toby's idea was born when his then six-year-old daughter stated to him that there would soon be more plastics in our oceans than fish. The fact triggered Toby, so he set to work, trying to change it.
A loose chemistry background meant that Toby could see that both bitumen (required in asphalt mix) and plastics come from oil, and so must be chemically similar. Thus, the idea was born to generate a copycat bitumen using redundant plastics. 855 attempted tests later, and Toby had a successful product.
His talk was incredibly thought-challenging; Toby was keen to inform us that plastics aren't necessarily the issue, it's what we're doing with them that creates problems. And it's also what the politicians aren't doing… Yet. Speaking at the COP26, Toby is looking for what he called the "slam dunk", policy change. He aims to reach out to the audience (that will include Prime Minister Boris Johnson) to try to inspire this. MacRebur's road surfaces have been implemented in 33 countries around the world; quite frankly, why aren't they being implemented in the UK?
We're really looking forward to hearing about how Toby gets on at COP26. The wheels are in motion, and they're turning in a green direction.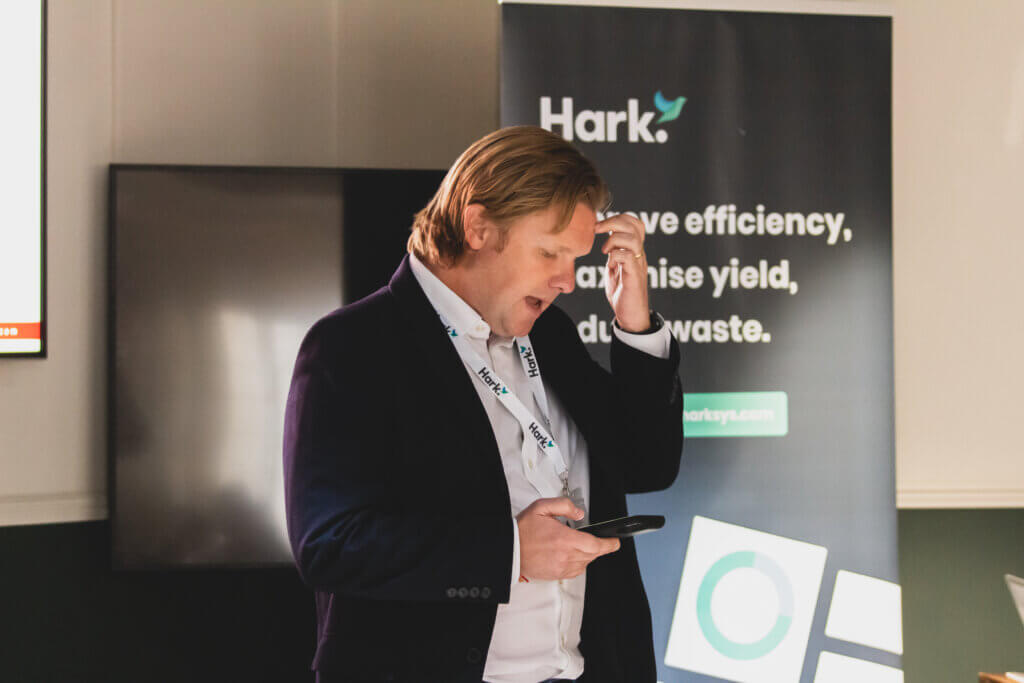 Helping the Planet, one 3D Printer at a Time
Next, we heard from Revannth N Murugesan, CEO of Antonym, who specialises in 3D printing. Revannth brought an interesting perspective around the manufacturing sector. Whilst manufacturers themselves are now often focussed on creating items and materials that are more sustainable long-term, or better impact the climate in terms of energy output (for instance, an electric car), the actual process behind making such products remains rather environmentally harsh.
"There's more to a product than meets the eye," said Revannth, which is why he's pushing for a switch from subtractive to additive manufacturing. Simply put, rather than having one large lump of raw material that requires cycles of condensing down to a final product, why not start with something small and only add the necessary components?
In Revannth's words, that's where "the manufacturing of tomorrow" comes in: 3D printing. On-demand, we can send a PDF to a colleague in an office halfway around the world to print out. So… Is there scope to do this with a final product, or its parts? Our mouths were hanging open at the sound of this, too!
When you sit down to think about it, it makes a whole lot of sense. Revannth went on to detail wider benefits of such a system, including the lack of any waste products, as well as the ability to have a virtual inventory. That helps ensure supply always keeps up with demand.
Though 3D printing is widely assumed to be an expensive asset, when you take into account a product's lifestyle, it's actually far more cost effective. It's far better for the planet in terms of only producing what's needed, as it's needed. And what's more, there's tonnes of opportunity to save money in terms of Carbon tax. Who couldn't like the sound of that?!
A Powerful Performance
After a break for tea, coffee, and plenty of sandwiches, it was time to hear from Powerstar's Chief Commercial Officer, Alastair Morris. His presentation was exceptionally on-topic thanks to the energy source and consequent price crisis the UK is currently experiencing. Alastair's powerful talk opened eyes by focussing on the often-unforgotten effect the transition to net-zero is having on our power supply.
Certainly, incorporating renewable energy and switching from petrol to electric cars is a movement we all want to be a part of. But what's been lost along the way is sight of how this will impact current infrastructure that wasn't designed for such activities. That is, until Powerstar came along.
Formed in Sheffield over 20 years ago, the founders realised that The National Grid will not have the capacity to deliver a stable power supply in a net-zero world. Alastair announced that, in short, "people want to achieve net-zero by electrifying everything". This is all well and good until you consider the expense (rewiring the UK will roughly cost £48bn!), the time, the manpower, and the overall effect this has on power supply. Simply put, not only will it become more volatile (and it already has), but there's also a far higher risk of power disruption. No one wants a power cut during their favourite team's game (or the final of Strictly, depending on your preferences).
Powering resilience is the key to ensuring the uninterrupted continuation of core activities. Powerstar's battery pack solution has helped a leading aerospace manufacturer to firstly, store energy, and secondly, only use it when it's actually needed. Thirdly, the solution has been combined with the manufacturer's existing renewable energy resources. Now that's a cherry on top!
Overall, great insight from Alastair about how businesses can support their net-zero carbon ambitions and simultaneously protect themselves from power disruptions. That's business, as normal.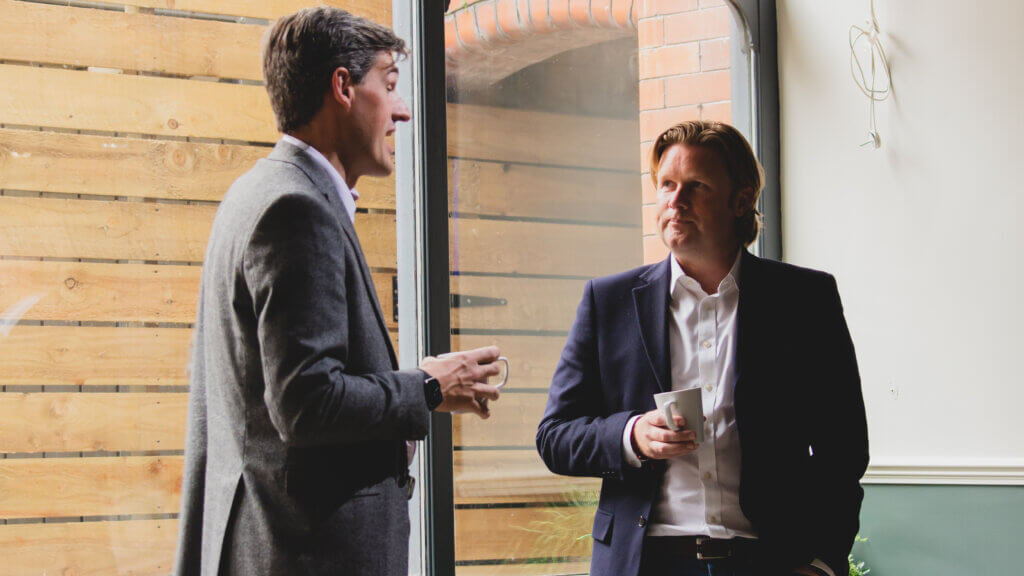 Maths, Metering and Managing Assets
Last, but by no means least, Jordan Appleson took centre stage to deliver a presentation full of facts, figures, and mathematical problems. Jordan reinforced what Hark aims to achieve through its work: improved efficiencies, maximised yields, and waste reduction. From talking us through exactly how The National Grid works to the shocking increases in electricity prices between the start of 2021 and the present day, Jordan showcased his in-depth knowledge and awareness of the energy sector.
He went on to explain that as products are manufactured, the supply and demand of energy needed for the same processes change. With figures, Jordan demonstrated just how much of an impact the difference between minimum and maximum energy expenditure has, both in terms of a business's finances and the environment. Though the differences didn't appear all that large at first, once Jordan began to scale them up in relation to real-world organisations, they soon began to build. And build. And build…
Yet without any visibility, businesses aren't able to make changes. "You can't manage what you can't see," Jordan told us. And that's why we do, what we do. Small changes to operations make significant differences, both financially and environmentally. Our connectivity, transparency, and intelligence is helping many major corporations to reduce their energy waste whilst fully increasing operational efficiency. In essence, Hark wants to improve the way the world performs. With this kind of enthusiasm and insight from Jordan, we're certain we're heading in the right direction.
Our extended thanks go to our expert panel for coming to LDF 2021. We loved hearing about your innovative technologies and witnessing first-hand such deep insights on how we can work towards a greener future. We've got lots to think about!